All photos used on this site were used with permission. Thank you to the following people: Tricia Starr, Billy Pharoh Ramsey, Chris Jennings, Mark Fisher, YSONegative Photography and Luke Armstrong.
If your name is not included, please get in touch and my team will make sure to add your name. I love all of the pics that you all post on Facebook and would love to give you credit if I use them here. Much love, BG
Places you may have seen me recently:
Lunatic Luau 2017
Carolina Rebellion 2017
Northern Invasion 2017
Rocklahoma 2017
River City Rock Fest 2017
Pain in the Grass Festival 2017
Download Festival 2017
Madame Mayhem/Mushroom Head:
madamemayhem.com/
​
Kiss Kruise,
http://www.thekisskruise.com/
Fozzy Europe (featuring Nonpoint and Sumo Cyco);
http://www.fozzyrock.com/
http://nonpoint.com/tour
https://www.facebook.com/sumocyco
Heavy Montreal,
http://heavymontreal.com
Welcome to Rockville,
http://welcometorockvillefestival.com
Download Festival,
http://downloadfestival.co.uk/
Slash,
http://slashonline.com/tour/
Texas Hippie Coalition,
http://thcofficial.com/
Theory of a Deadman,
http://www.theoryofadeadman.com/
Buckcherry,
http://buckcherry.com/tour/
Steel Panther and Buckcherry in Australia,
http://steelpantherrocks.com/tour/
Rock on the Range,
http://rockontherange.com/2014lineup.html
Carolina Rebellion,
http://carolinarebellion.com/
Uproar 2011 and 2012,
http://www.rockstaruproar.com/2012/2012-uproar-festival-line..
Soundwave,
http://www.soundwavefestival.com/lineup
Sonisphere,
http://www.allmetalfest.com/sonisphere-2011/
Wacken Festival,
https://www.wacken.com/
Golden God Awards,
http://www.revolvermag.com/.../2011-revolver-golden-gods-hour-lo...
---
Powered by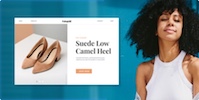 Create your own unique website with customizable templates.